Last edited by

van2006ko

on Saturday, October 5th, 2013

In the late 1990s, SEPTA again went with Neoplan. This time the order was for 155 60 foot articulated buses. A prototype was built in 1998 (7101) and debuted in May of 1999 in front of SEPTA headquarters. The production buses (7102-7255) were built starting in the fall of 1999 and were delivered from the end of 1999 to the end of the summer of 2000. These buses went to Allegheny (7101-7203) and Midvale (7204-7255) which were the only depots equipped to maintain 60 foot articulated buses. These Neoplans had largely the same style as the older Neoplans but featured an updated body style.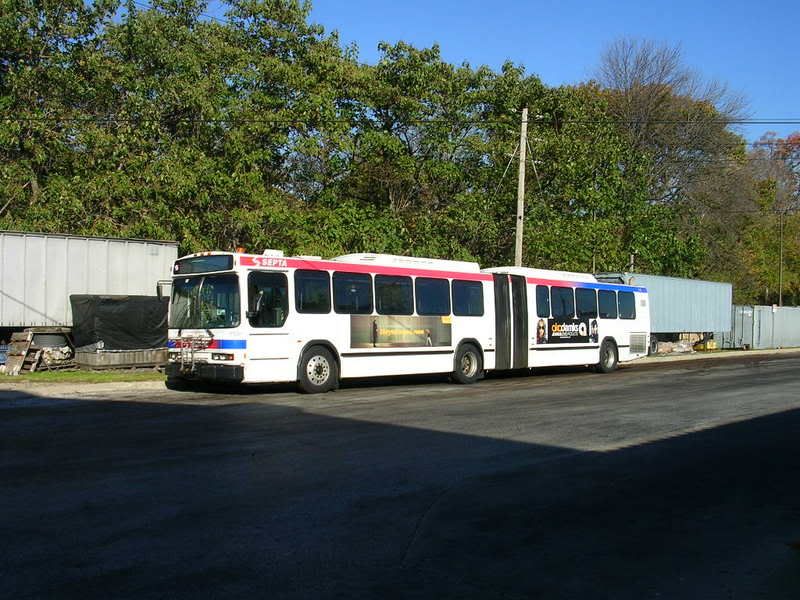 The buses feature an automated stop announcement program and external speakers welcoming passengers to the route. The buses came with Twin Vision Le-DOT (Green) destination signs. 7101 received a Twin Vision All LED Amber destination sign in 2001. These signs were used on all future SEPTA bus orders. Today there are a small portion of the 40 foot units left in service at only one depot. These units will be phrased out completely by the end of the year of 2008. Within that year, the last units of the 40 foot Neoplans will be replaced by New Flyer's low floor trackless trolleys. It finally looks like the Neoplan 40 foot bus era in Philadelphia is finally ending over 23 years. The articulated Neoplans are expected to remain in service until at least 2012 when they will reach 12 years of age. These buses were overhauled during the 2005 fiscal year which included the installation of bike racks as part of a 600 plus rack purchase to rack the American Ikarus, Neoplan Articulated, and 5400 series New Flyers. They will be overhauled again in FY 2009 since the buses received a four year overhaul in FY 2005.